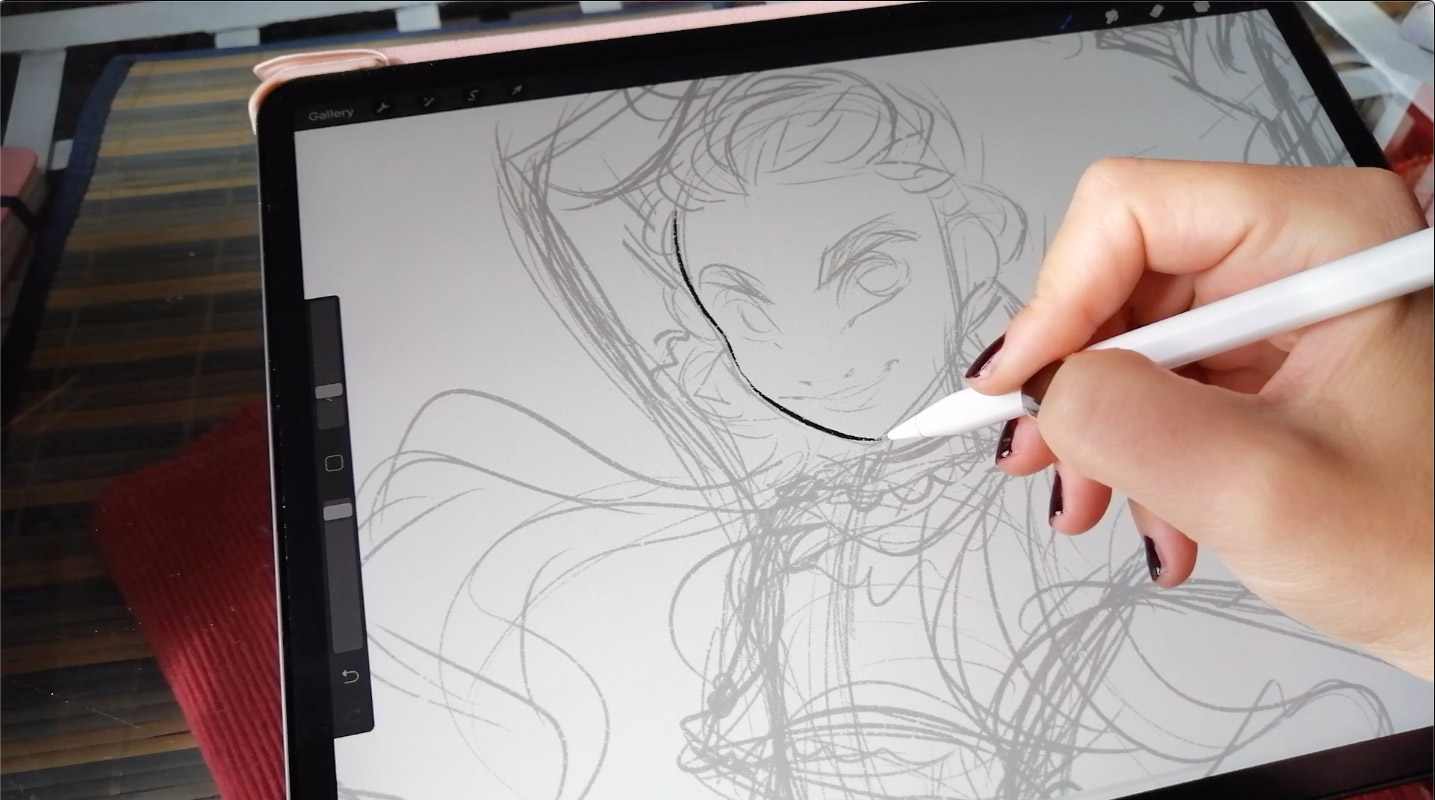 Maria Lia Malandrino
Maria is an illustrator and story artist from Turin, Italy. She has a BA degree in Magazine Publishing from the University of the Arts London, has studied Traditional Animation at the International School of Comics in Turin and attended a masterclass in Storyboarding at the online school CGMA.
Maria Lia Malandrino, Character Designer, Story Designer & Illustrator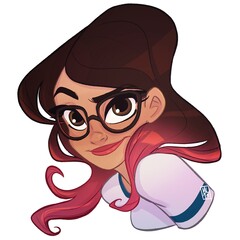 In 2018 she started an indie video game studio in Turin and is currently working on the second in-house game 'Out of The Hat', an uncanny journey in the mind of a villain.
In the past couple of years Maria has worked in many editorial projects as an illustrator and character designer, for prominent publishing houses and brands such as Oxford University Press, Hachette and Disney. Her illustration work is represented by Illustration Agency Advocate Art.
She also pursues personal illustration and graphic novel projects that you can follow on her blog and Instagram feed.
Inspiration
I draw inspiration from anything I see and read, definitely books, tv series and movies, but also street style, architecture, people in cafes… I think everything that I encounter stays trapped somewhere in my subconscious and is constantly reworked into anything I draw or write.
Favourites
Quote: 'Take what you want and pay for it' it's a quote from my favourite book series 'Wheel of Time' – I like the idea that we all can make the choice to live as truly to ourselves as we can, deciding to do so even when we know that there might be consequences we'll have to pay.
Artists: Alessandro Barbucci, TB Choi, Otto Schmidt, Jin Kim, Patrick Osborne
Movies/Series: Little Miss Sunshine, Laputa, How To Train Your Dragon / Full Metal Alchemist Brotherhood (as a series)
Games: Bioshock Infinite, The Witcher 3, Sunless Sea, any Civilization game
Tools
For illustration and character design I use my iPad Pro and Procreate, although for animation jobs I prefer a Wacom Cintiq 22HD connected to my iMac.
Advice
I feel like there's no one type of advice that will work 100% for every person.
I approached the world of gaming and illustration quite late, with no formal education and after having studied and worked in very different fields for years. My advice would be that it's never too late. Paraphrasing Rainer Maria Rilke if, when you wake up in the morning, you can think of nothing but drawing, you should probably make that your primary occupation! It doesn't matter if you don't draw in a style that is 'conventionally' considered cool or beautiful, if it's what you need to do to express yourself it's worth pursuing!