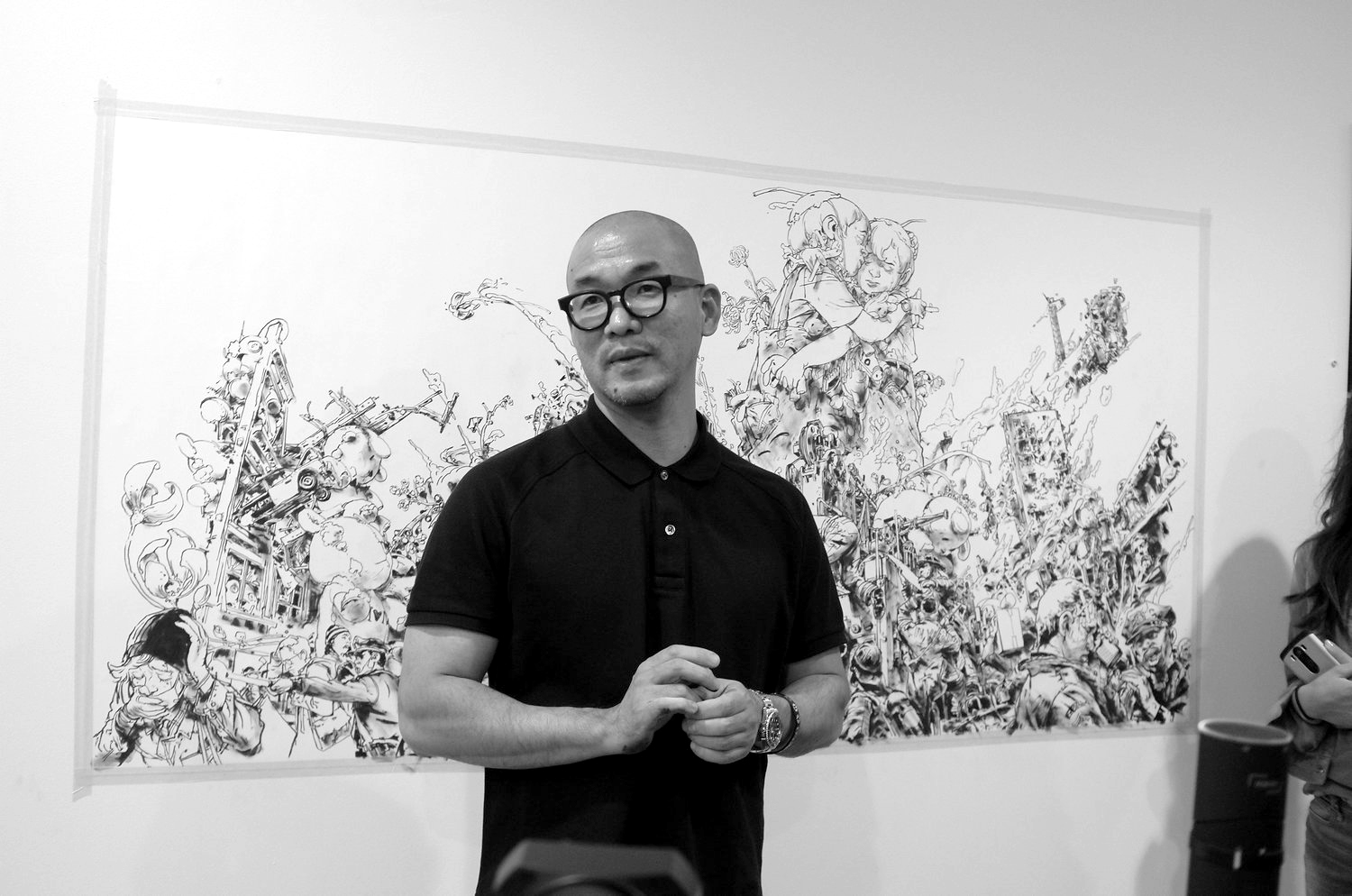 Kim Jung Gi
Kim Jung Gi is an established artist from South Korea, whose unique style and drawing skill have attracted the international attention of millions. Jung Gi has the ability to visualize the drawing he wants to create in his mind, before making a mark. Using what he describes as mental pictures, Jung Gi draws without sketching or using a photographic reference. He astounds viewers around the world with his live drawing events demonstrating his talent for filling a blank wall with intricate paintings from memory.
At 19, Jung Gi enrolled in art and design courses at the Dong-Eui University of Busan, which is famous for its technical instruction. He drew inspiration from his interaction with the 23,000 fellow students on campus.
KIM JUNG GI, CARTOONIST AND ARTIST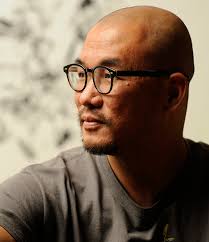 Jung Gi joined the army, a requirement for every man in Korea, and served more than two years in special forces. This provided him the opportunity to memorize an amazing number of vehicles and weapons.
Funny Funny, Jung Gi's first publication, was published in the manwha (comic book) Young Jump. Then came several short stories and a few exhibitions before Jung Gi started to teach the manwha style at universities and private schools. Between 2008 and 2010, he drew the six volumes of TLT — Tiger the Long Tail, adapting a scenario from Seung-Jin Park. In 2007, 2011, 2013, and 2015, he published four sketchbooks that included nearly 3,000 pages of his art. He also published SpyGames in 2014 with the famous French writer Jean-David Morvan.
At a museum opening to showcase his work in Penang, Malaysia, in June 2015, Jung Gi entered the Guiness Book of Records for the "Longest Drawing by an Individual for the Fisheye Art" illustration category.
Currently, when Jung Gi is not working in advertising for a Korean company or managing AniChanga, his drawing school in Seoul, he's traveling the world to meet his fans and get inspired!
Inspiration
I observe things all the time. I don't take references while I'm drawing, but I'm always collecting visual resources. I observe them carefully on a daily basis, almost habitually. I study images of all sorts and genres.