Elliot Ulm
Elliot Ulm is a freelance graphic designer and YouTuber from Australia, with clients like Adobe. He is known for his comedic personality, humorous videos and bold designs.
Elliot Ulm, Graphic Designer and YouTuber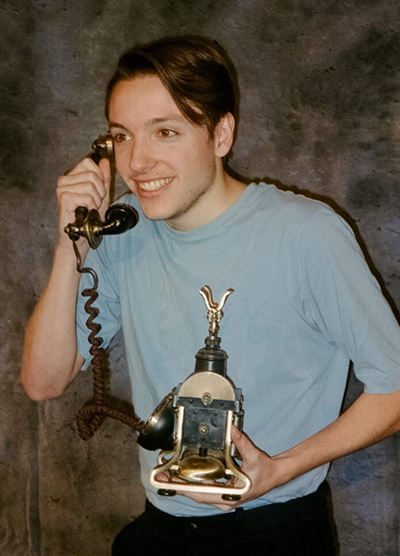 Elliot has quickly amassed a following on YouTube and Instagram for his honest, comedic, and relatable take on the experiences of being a designer.
In high school, he took Photoshop lessons and YouTube tutorials, picking up design skills on his own, and not long after, he landed his first client-based projects. These formative experiences instilled in him a love for the craft.
Deciding against enrolling in design school, Elliot opted instead to go completely freelance. In 2019, he created his now extremely popular Instagram page: @elliotisacoolguy. (He really is a cool guy!)
My career would be anywhere as big as it is now without the honesty behind my work! I'm a big believer in being as open as possible about how you work as a creative!
His work attempts to honestly depict his creative experience by using tongue-in-cheek comedy, which has won him a loyal fanbase across social media platforms.
Inspiration
Bráulio Amado! He's a super-talented graphic designer/artist whose personality never fails to shine through in his work. Always inspired by his confidence and creativity!
Advice
Be yourself! You have something unique to bring to the table as a graphic designer, so don't shy away from making choices that feel good to you. Focus on what you find fun and follow those leads.