Jazza
Jazza started producing web animation content at the age of 13. After high school, he continued to produce animation for short videos and games, gaining sponsorship from popular websites such as Newgrounds and Armor Games. He also produced flash games gathering more than 100 million plays.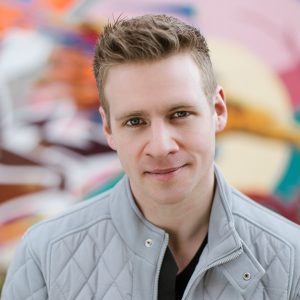 JAZZA, ANIMATOR AND CREATIVE DIRECTOR
In 2013 he created animation and art tutorials for YouTube on his channel, "Draw With Jazza." At first, he uploaded a video a week, then increased the content as his following grew. Today Jazza continues to produce innovative content for YouTube, as well as run his own studio, creating tutorials and artistic resources to share and sell online. Jazza is also a professional musician, writer, voice actor, and creative director. He has a passion for creating worlds, characters, and stories for people to enjoy.
Inspiration
I stay inspired by a mix of creative interests (art, music, craft, writing), constantly enjoying the creative output from others.
Favorites
Quote: "Tomorrow, you might get a phone call about something wonderful, or you might get a phone call about something terrible." — Regina Spektor
People: My wife and baby
Artists: J. Scott Campbell and Patrick Brown
Films: Treasure Planet and most animations by Disney/Pixar
Tools
I used Adobe Photoshop and my custom Photoshop brushes (available from my web shop) on a Wacom Cintiq 27QHD tablet.
Advice
Over time, I built my experience in digital art and animation—specifically by producing independent animation and flash games for sponsorship. My big break came when I decided to focus my efforts into my YouTube channel and it took off. This has opened up all sorts of artistic opportunities for me. Becoming a professional artist is the same as becoming a professional in any field—it takes time, practice, patience, and A LOT of hard work.