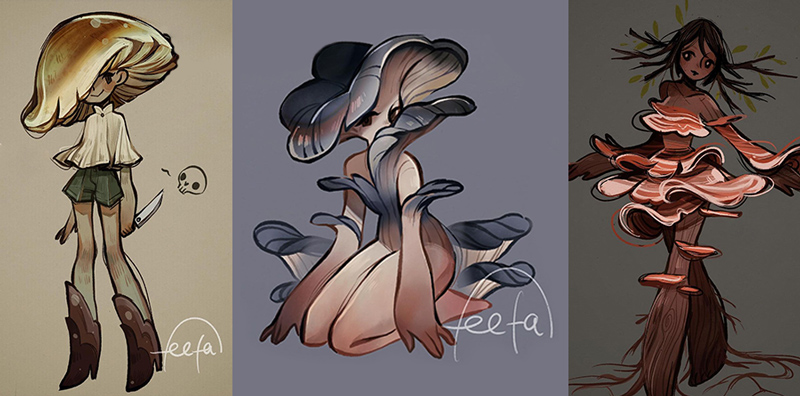 Feefal (Linnea Kikuchi)
Linnea is a Swedish/Japanese artist with a following of over 1 million on Instagram. She is known for creating anthropomorphized figures and cute, spooky characters.
Linnea (Feefal), Digital and Traditional Artist
Linnea lives in Stockholm with her Sphynx cat called Tofu. Feefal shares her art on a regular basis on Instagram, which she creates through a variety of media, such as Procreate (digital software), graphite, and gouache. She also published an art book, 'The Art of Feefal'.
Fans know her by her unique, charming style featuring beautiful visuals and cute characters with horror/spooky elements. In her words, 'I put my artistic soul in a blender'!
Don't think your work has to be perfect or be afraid of your art being ugly. Art will be ugly sometimes. That's how you get better!
The best part of creating art for me is definitely the sense of fulfillment I get putting my creative works out into the world. It's really rewarding to see something you've put your soul into getting so many positive responses from people. It's quite the rush!
Inspiration
I mostly get inspiration from nature, death, space, and occasionally spirituality. Space is probably my main muse. It's just way too large for any human to quite wrap their head around, and its incomprehensible size makes it so intriguing.