Gerardo Sandoval
Gerardo Sandoval is a comic book artist from Mexico. His first love is comic books, but he also enjoys character design, storyboarding, and creating posters. His early career was in graphic design, then he worked as an artist for Top Cow in Tomb Raider, Chaos Comic's Insane Clown Posse and Evil Ernie, book designs for Stone Arch Books, and comic art for Marvel Comics What If? Avengers vs X-men, Captain Marvel, Cable and X-Force. Currently he works as writer and penciler for the comic book Dawn of the Dread Force, and leading artist for Marvel Comics in GUARDIANS 3000.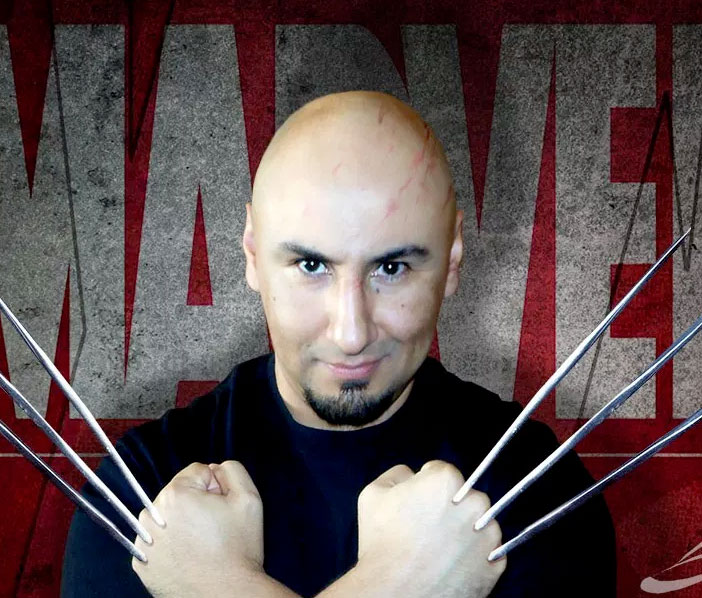 Gerardo Sandoval, Comic book aritst
Inspiration
People: My beautiful son and lovely wife
Music Pantera, Iron Maiden, Metallica, Kiss, and The Beatles
Art Anything in 3D Movies and video games
Cartoon The Powerpuff Girls
Actors Jack Nicholson, Robert De Niro, and Scarlett Johansson
Film The Godfather, Pulp Fiction, Reservoir Dogs, and Once Upon a Time in America
Writers Frank Miller, Quentin Tarantino, and Gary Jennings
Games Metal Gear 4, Call Of Duty 5, Guitar Hero Metallica, and Pes 2011
Tools
Pencils, my PC, and Wacom table.
Advice
This is a complicated job. Please remember this is not a hobby; it is not about being a comic "rock-star," or going to Comic Cons to sign books for fans. This is a very difficult profession, and what we do is produce comic books on tight deadlines. Our job is to finish our books on time. The best advise I can give, if you want to be part of the comic industry, is you need several skills: talent, speed, and of course self-criticism. Because around you are hundreds of very talented artists looking to achieve the same goal as you. So you need to be the best. Practice — a lot of practice — and be honest about your artwork. Once you have done this, create a website and show your artwork online. You never know who may see your art. My big break was being hired by Marvel Comics. The Marvel Comics talent hunter noticed my work in my Twitter and Facebook accounts and got in touch with me. The rest is history.