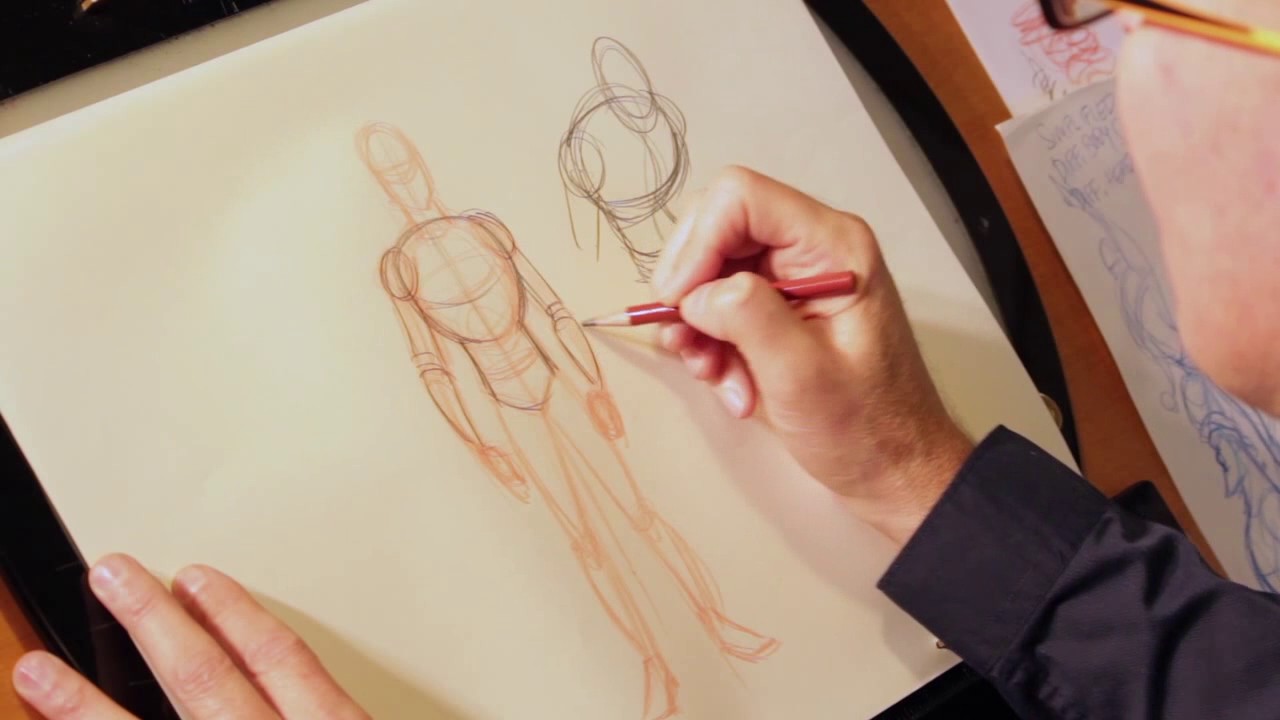 Tom Bancroft
Tom Bancroft has more than 25 years of experience in the animation industry, much of which was for Walt Disney Feature animation where he was an animator on four animated shorts and eight feature films of which Beauty and the Beast, The Lion King, Aladdin, Pocahontas, Mulan, and Brother Bear were part of the list. He has been nominated for Annie and Rueben division awards, spoken at the Kennedy Center, and awarded an entry into the Chicago Children's Film Festival.
Tom left Disney in 2000 to follow his heart and help Big Idea Productions, creators of the popular VeggieTales animated series, create their first feature film, Jonah: A Veggietales Movie.
TOM BANCROFT, CHARACTER DESIGNER AND ANIMATOR
Tom's popular character design instruction books, Creating Characters with Personality and Character Mentor have become the most recognized books on designing characters for animation, video games, comic books, and cartooning and are required textbooks at many art schools around the world. Additionally, Bancroft is president of the art instruction website TaughtByAPro.com, co-creator of a daily sketching prompt app (SketchBite), co-host of the most popular Animation podcast on iTunes (The Bancroft Brothers Animation Podcast) with his twin brother, Tony, and is Artist in Residence for the animation undergraduate program he developed for Lipscomb University in Nashville, TN, where he lives with his family.
DON'T be a dreamer. Be a GOALMAKER. Dreamers never get anywhere, they don't plan.
Inspiration
My list of inspirational artists is long and varied. From comic books: John Byrne, Bruce Timm, Mike Weiringo, Frank Cho, J. Scott Campbell, Humberto Ramos, Alex Toth, and Gil Kane, to name a few. Animation: the 9 Old Men of Disney Animation, Mark Henn, Glen Keane, and Andreas Deja. From Cartooning: Charles Shultz, Bob Cocker Jr., Don Martin, Jack Davis, Mort Drucker, Bill Watterson, Michael Jantze, Walt Kelly, and many more. Modern day inspiration is all over the Internet and that list includes every artist in this book. Thank you all for pumping me up daily.
Tools
Col-Erase pencils by Prismacolor, soft graphite pencil 2B – 6B, and Photoshop.
Advice
Two things will change your artistic life, one is a do and one is a don't: 1) DON'T be a dreamer. Be a GOALMAKER. Dreamers never get anywhere, they don't plan, they are fans and followers, they hit like more than they create something to be liked. 2) DO draw every day. It sounds so simple, but it's the ONLY way you can accomplish your goal of becoming a better artist. Every single person in this book got to where they are by drawing constantly and drawing things that were hard and looked horrible the first time. Draw, repeat, repeat, repeat.