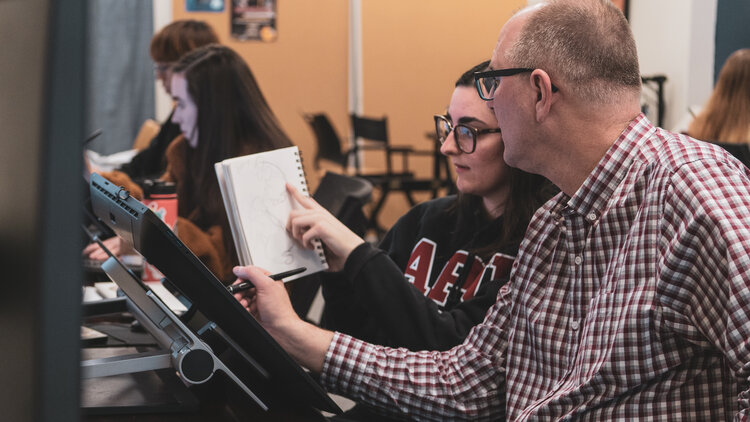 Tony Bancroft
Tony Bancroft is a 2D animator and has worked with companies such as Disney, Sony and Warner Brothers and his own animation studio, Toonacious Family Entertainment. With over 30 years in the animation industry, Tony Bancroft has been creatively involved in almost every position related to making an animated film, video, commercial, or short film. 
During his 12-year career with Disney Studios, Bancroft helped create and animate Pumbaa, from The Lion King; Kronk, from The Emperor's New Groove; Cogsworth, from Beauty and the Beast; and Iago, from Aladdin.
Bancroft's most notable accomplishments include being the co-director of Walt Disney's animated film, Mulan; and animation supervisor of Sony's Stuart Little 2.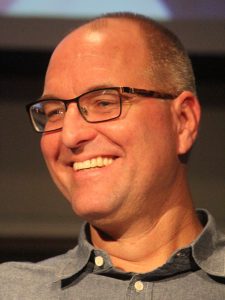 TONY BANCROFT,
ANIMATOR AND DIRECTOR
Tony Bancroft and his co-director Barry Cook received the Annie Award for Outstanding Achievement in Directing in 1998, for Disney's feature film Mulan.
In 2001, with his two partners, Tony started Toonacious Family Entertainment. Using his experience in the animation industry, Tony has helped to make Toonacious an animation studio committed to producing quality family entertainment. 
In an effort to educate the next generation of animators and storytellers, Bancroft joined Azusa Pacific University in 2018 as the head of the school's new Animation and Visual Effects degree program. Along with teaching, Tony also works as an independent contractor with Disney, Warner Brothers, and other animation studios. He recently was a Lead Animator on Warner Brother's Space Jam: A New Legacy.
Tony and his twin brother, Tom are the hosts of The Bancroft Brothers Animation Podcast! (#1 Animation Podcast on iTunes), in which they talk about the past, present, and future of animation. 
He also authored the book Directing for Animation: Everything You Didn't Learn in Art School, released worldwide through Focal Press.