Are you trying to improve your social media skills but aren't sure where to start? Erika Wiseman's course 'Social Media for Artists' could be just what you need to improve your post engagement and grow your social media following! This awesome course contains 2+ hours of lessons that will teach you everything you need to establish your brand as an artist online. From finding your voice as an artist to understanding the social media algorithm, Erika has you covered.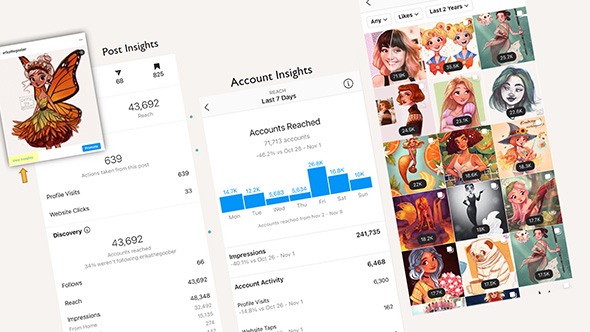 Social media has become a huge part of our everyday lives, making it a powerful tool for artists to reach a much greater audience with their work. However, when you are just starting out it can be really daunting to know what kind of content you should be posting to make the most of your chosen social media platform. Luckily, Erika provides some awesome tips and tricks based on her own social media experience that are sure to help you improve your social media presence!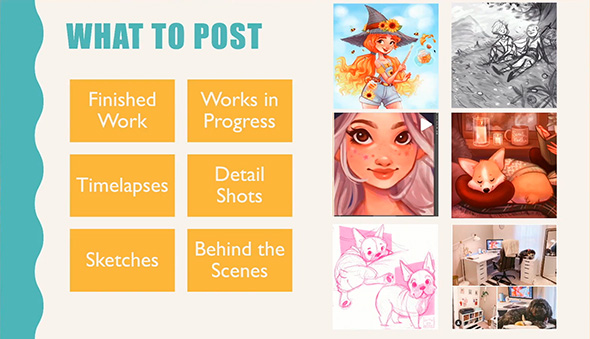 Lesson 4.2 'What to Post' talks you through the DOS and DON'TS of content posting – providing students with loads of awesome techniques to help make the most of their content! For example, did you know that posting images with text on them will decrease their reach on Instagram?!
One of Erika's key points when it comes to deciding on your content is to focus on posting things that are relevant to your art and social media goals. This will ensure your social media really encapsulates your brand as an artist!
"A finished drawing could generate 6 posts or more of content depending on what you do with it!" – Erika Wiseman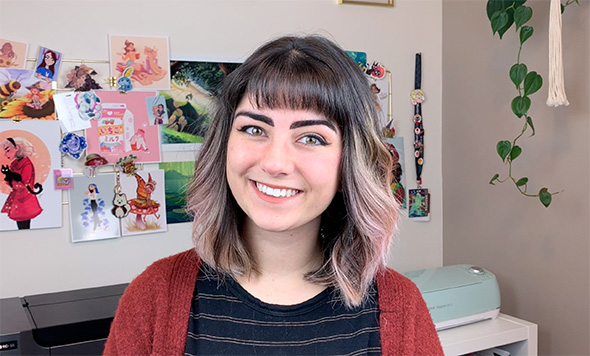 When it comes to growing your following, the presentation can be just as important as the type of content you are creating. In this lesson, Erika includes some helpful guides on the best ways to photograph your traditional artworks to really boost the effectiveness of your posts and improve the aesthetic of your social media page.
Tips for improving your traditional art posts:
Use natural lighting or a focused light source such as a lamp when photographing your work.
For a more professional look, consider investing in a scanner.
Use diagonals and props to add interest!
Edit your image's brightness, contrast, and saturation to make the colors pop!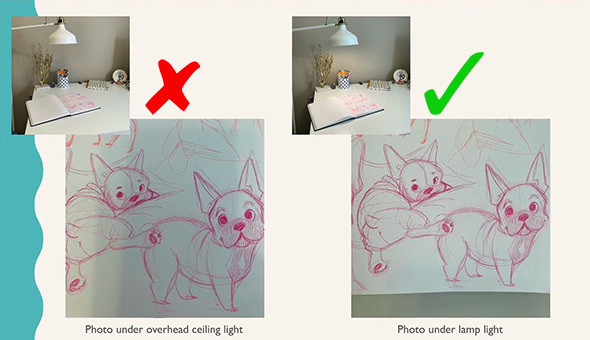 Ready to start growing your social media? Give 'Social Media for Artists' a try!
Wishing you a creative week!
Rhea
Rhea
Rhea is an Australian concept artist who is currently studying at Griffith University. She is passionate about spreading her love of art to others.